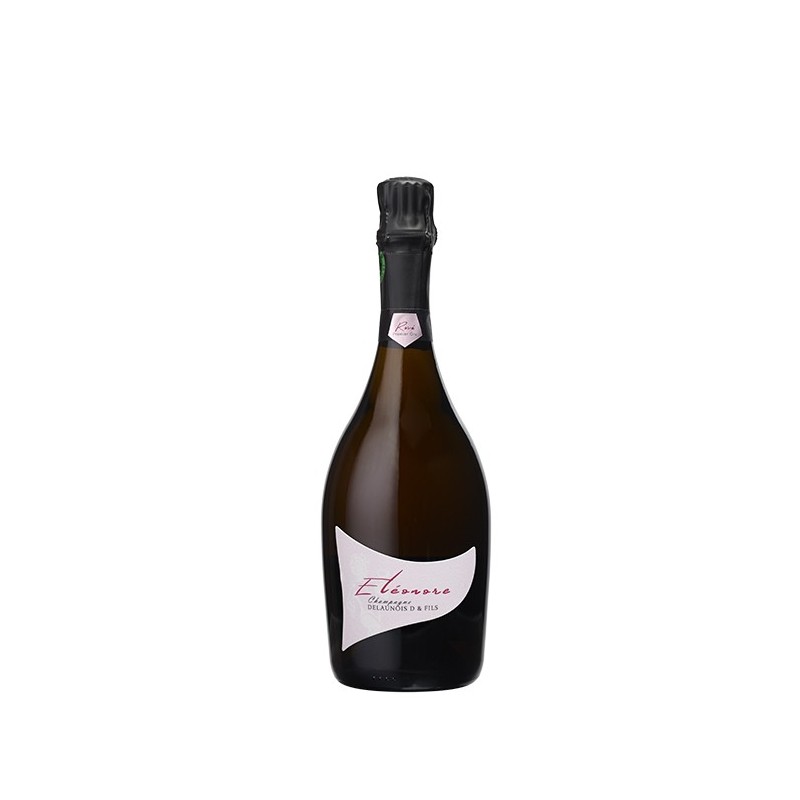  
CUVÉE ELEONORE ROSÉE
A victim of its success, the Eléonore cuvee will be available in October (pre-order)

Blended Rosé Champagne. Its aromas of red fruits and the minerality of Chardonnay create a very gourmet Champagne with great freshness.

Food/wine pairing: Aperitif, magnificent with a raspberry Charlotte and pink biscuit from Reims.
A victim of its success, the Eléonore cuvee will be available in October (pre-order)

This Rosé Cuvee is a magnificent blend of Chardonnay and Pinot Noir (transformed in
to red wine) from Premier Cru.

Pretty elegant pink robe, nose engages with small red and black fruits.
On the palate, the brightness of its aromas is very seductive with an effervescence of fine bubbles. This cuvee has a balanced, fresh and persistent aromatic palette.

We advise you to taste the Champagne Rosé during your aperitifs as well as your desserts.
Comments from the Oenologists
M. Delaunois & M. Richet
No customer reviews for the moment.
Customers who bought this product also bought: